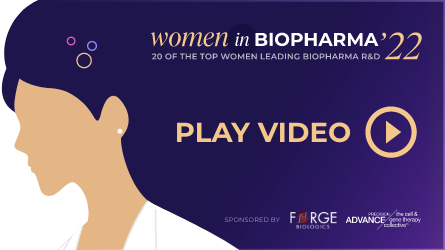 Endpoints News has honored 60 women over the past three years who've made lasting impacts in the drug development field — and this year's group is no exception. Continue the tradition with us, as we celebrate another 20 leaders who are making waves in R&D and blazing paths for others to follow. For the third time, we're bringing the celebration to a live virtual audience. We hope you find their stories as inspiring as we do.
Award Presentation
Though women account for roughly half of all employees in the biopharma industry — and growing, according to a recent BIO report — they occupy few executive and C-suite roles, especially in R&D. We believe it's important to honor the women who are changing that narrative.
We're thrilled to introduce you to this year's group of honorees, whom you'll hear from directly in a selection of short video clips from our interviews.

Amber Tong
Senior Editor
Endpoints News

Nicole DeFeudis
Editor
Endpoints News
From bench to boardroom, how can we empower more women to take charge?
Despite the incredible work our honorees have done to break the glass ceiling in biopharma R&D, there's still much more to do. Women continue to be underrepresented in the upper ranks of the biopharma field. We'll sit down with leaders spanning the field to discuss the limitations of existing diversity efforts and how the industry can do better.

Jodie Morrison
Venture partner / Acting CEO
Atlas Venture / Q32

Diem Nguyen
CEO
Xalud Therapeutics

Michelle Werner
CEO / CEO-Partner
Alltrna / Flagship Pioneering

Yesmean Wahdan
VP of US Medical Affairs in Women's Healthcare
Bayer Pharmaceuticals

Amber Tong
Senior Editor
Endpoints News

Nicole DeFeudis
Editor
Endpoints News